Where the mycelium grows
The mycelium, the root network of fungi, is a dense and interconnected structure. This mycelial network has the ability to grow in all directions, seeking nutrients and connecting everything that can be connected. It is the network that allows trees to communicate, that allows the forest to exchange and grow.
But the great power of the mycelium is above all decomposition. It is the mycelium that digests and decomposes all organic matter, breaking it down into small elements that can then be reused by other beings.
Without mycelium there would be no life, resources would be unique and scarce, and the earth would be covered with dead matter. If the soil is fertile and nutrients are available again and again, it is thanks to the mycelium.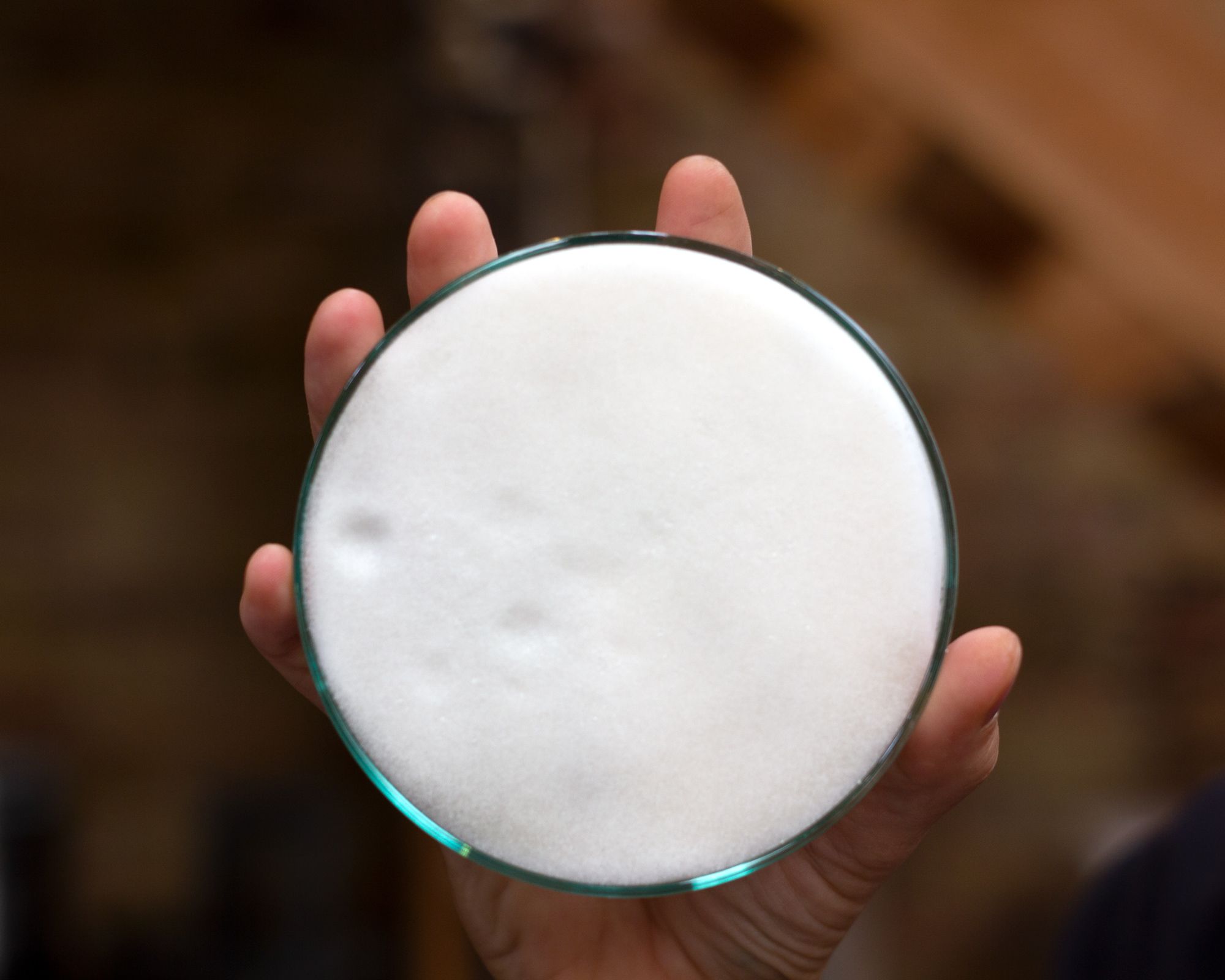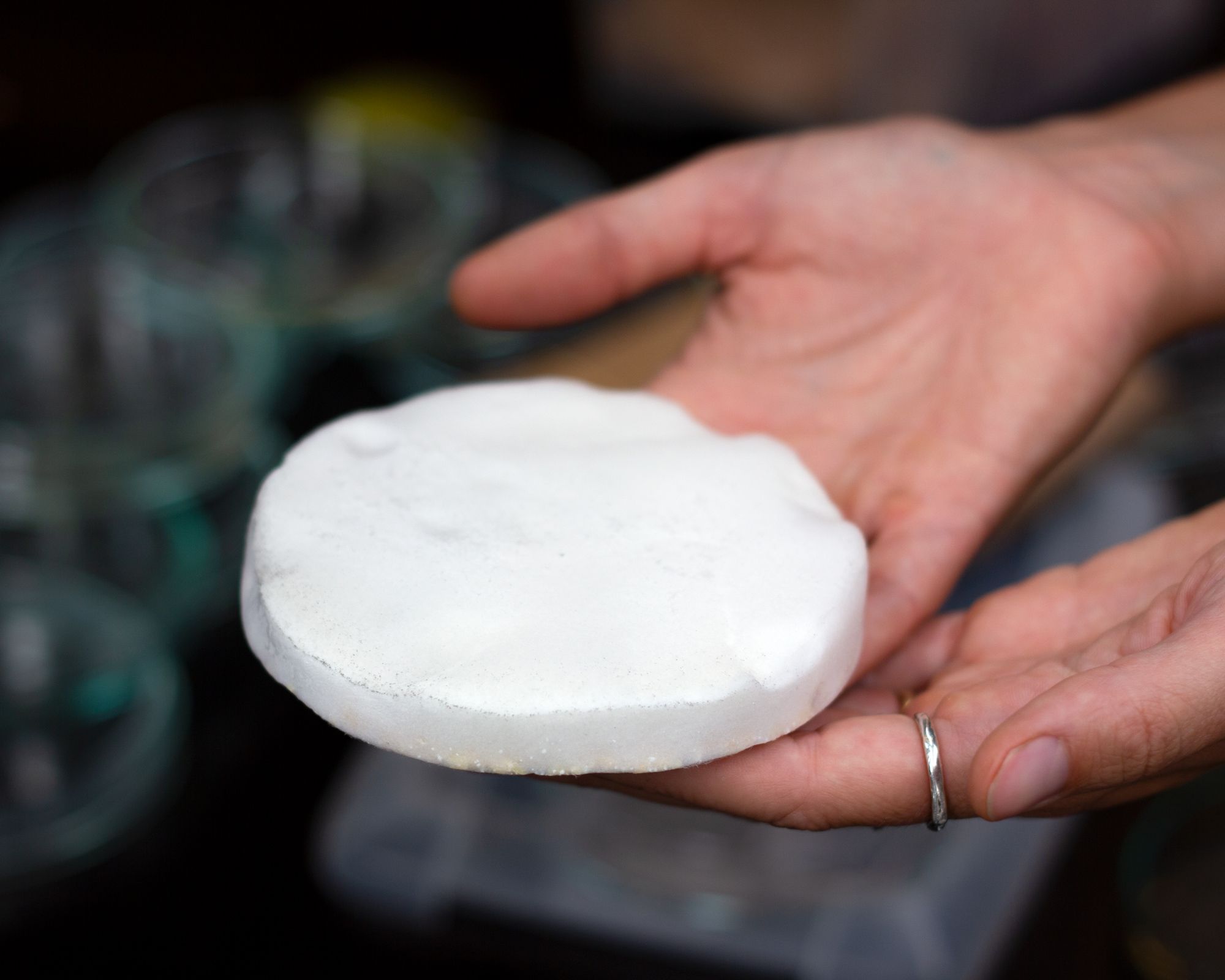 The photos show one of our prototypes of aerial mycelium, which grows with little substrate but nevertheless fills its volume thanks to its dense structure.