Experimentation map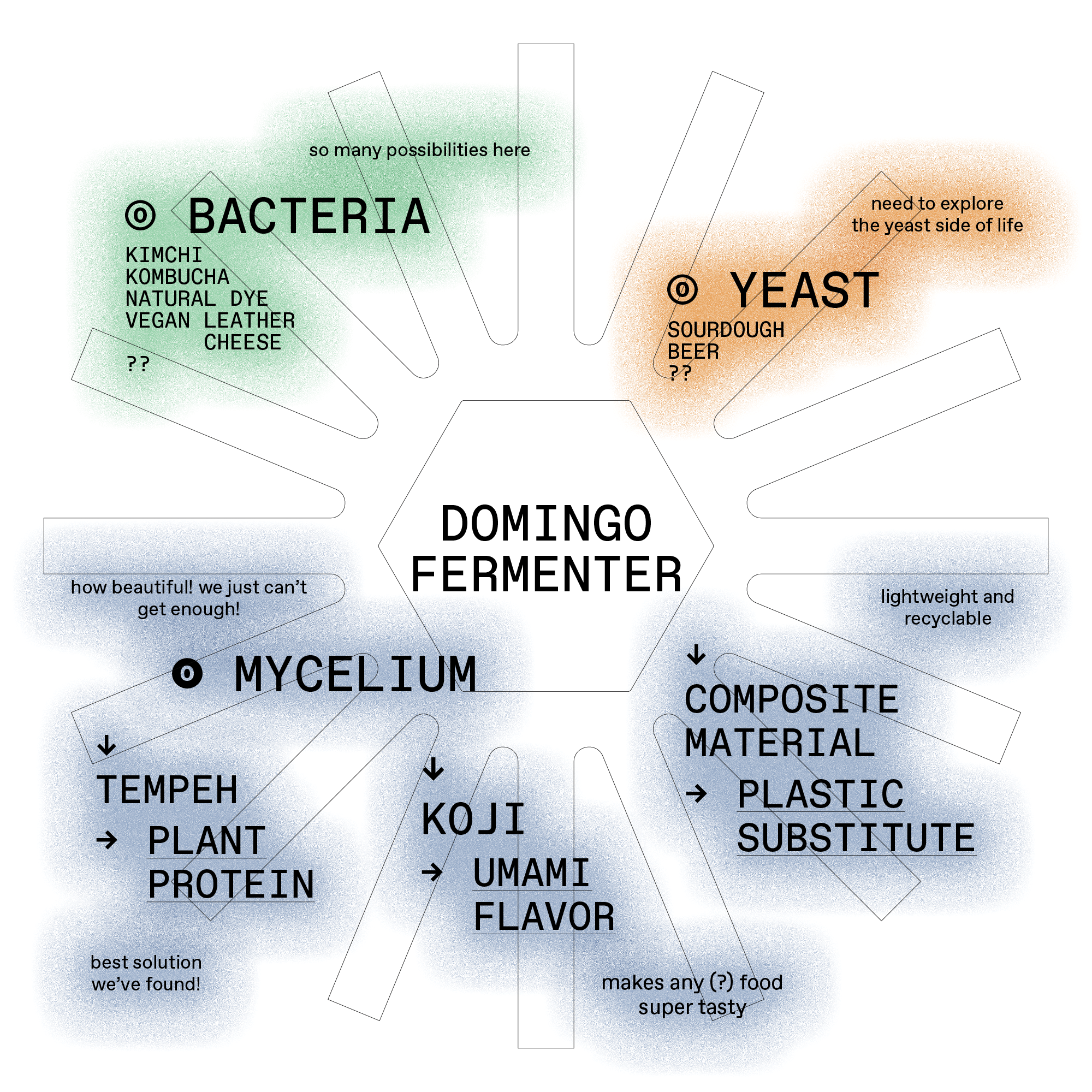 The Domingo fermenter is a key tool in the discovery and realisation of a multitude of cross-species collaborations.
What we're doing with the fermenter so far:
tempeh: a superfood that combines plants and fungi, it's the best alternative to meat we've found. It can be made with almost any legume.
koji: a fermented rice that is the basis of all the Japanese ferments (miso, shoyu, amazake, sake, etc.). It instantly creates a magnificient umami flavour. It's simply delicious, try it and you'll love it.
composite material: when mycelium grows on wood chips or straw, it becomes very resistant; when it develops in moulds, it takes on the shape you want it to have. The myco material is a fantastic substitute for plastic.
What remains to be explored :
natural dyes
vegan cheese
…
direct link to post