Services
As a multi-disciplinary design studio, we offer a variety of services ranging from design and digital fabrication, through education and research & developement, to electronics and physical computing.
Interest
digital and decentralised fabrication
microorganisms, mycelial network and bio-materials
plant-based food and fermentation technology
education, open-source and knowledge sharing
expertise
prototype design and development
environmental sensing and physical computing
digital fabrication
teaching and community building
We are open to collaboration for public or private projects.
Contact us
Design
We turn ideas into products. Our services range from graphic design, interface design, object design, product design and space design. Our practice is hollistic, taking into account the materials and means of fabrication/production available.
Digital fabrication
We are experts in digital fabrication. We work with 3D printers, large and small format CNC machines and laser cutters to turn our ideas into reality.
Education and workshop
Sharing our knowledge and recent discoveries through workshops and courses is important to us. Making it possible to learn by doing.
We teach tempeh fermentation, bio materials, electronics, coding. We like to discuss sustainability, food culture, working with micro-organisms, understanding mycelium, developing tailor-made tools and resilience.
Research and development
We create prototypes to validate ideas. Research into materials, structure and shape. Our years of observation and research into fungi and mycelium as materials have enabled us to develop sustainable, innovative ideas.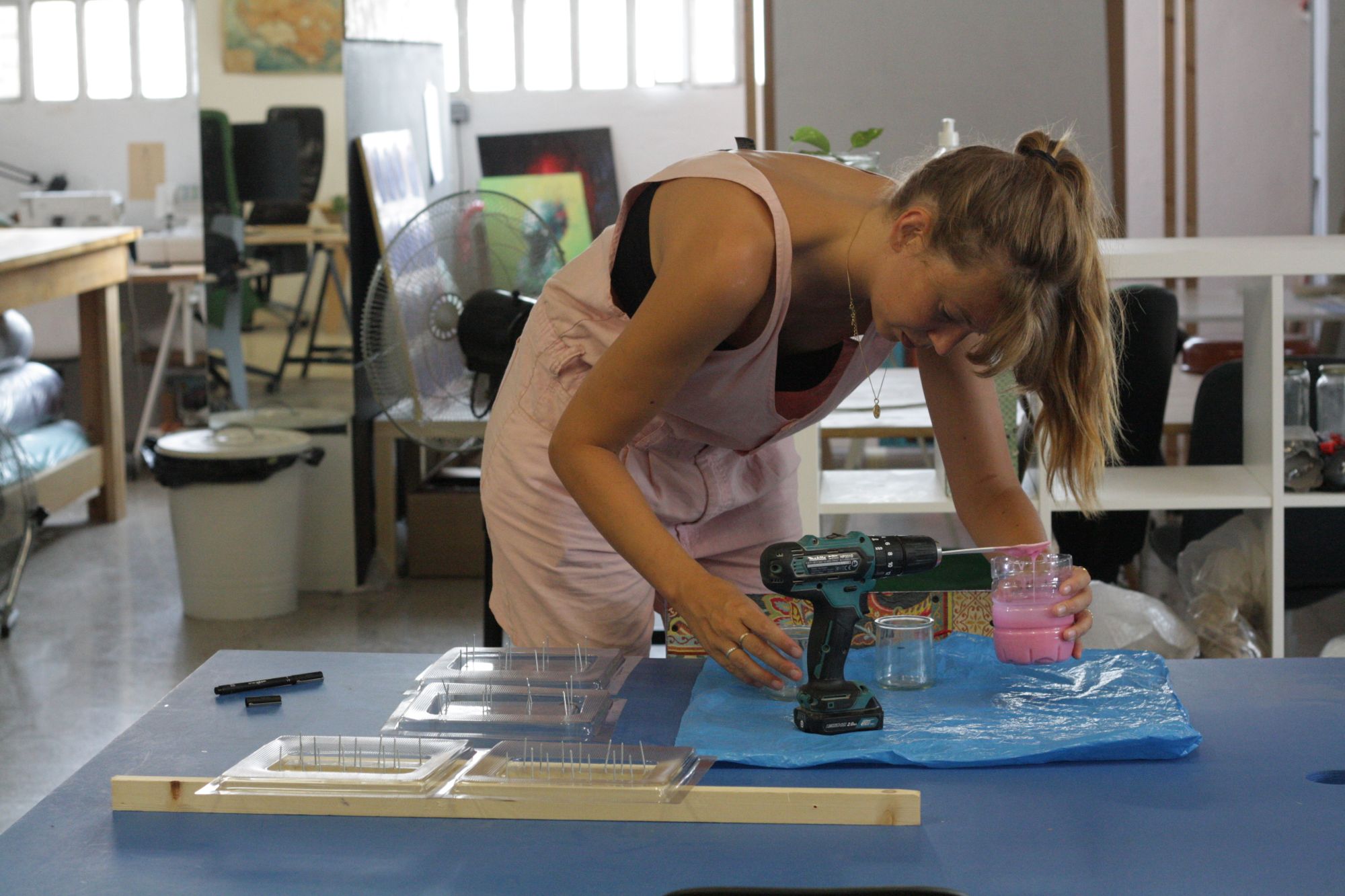 physical computing
We work with computers, sensors, microcontrollers and actuators to make our projects interactive with their environment. Our practice ranges from electronic design, programming (python, C++, javascript) to data analysis in order to create complete interactive systems.
And if your idea doesn't yet exist on the market, we can make it happen. Whether it's a product, an interactive experience or an educational tool.