Domingo Fermenter
€365 EUR
€290 EUR
(tax included)
Worldwide shipping or pick-up in Barcelona, Spain.
Usually ready in 2-4 weeks.
Fermenting easily at home
We need technological help to grow tempeh in places where the climate is not suitable for its growth. The idea of our fermenter is to replicate the Indonesian climate, to cooperate with nature and help it help us.
But the technology for our device doesn't need to be intrusive, connected to the internet, track our habits or consume more energy than it actually needs. It just needs to produce heat according to what the growth of the mycelium requires.
Only a few components are needed. A few components that we can understand, repair and improve if necessary. A few components that reconcile open-source technology with citizens and our food production. We like to call it calm technology.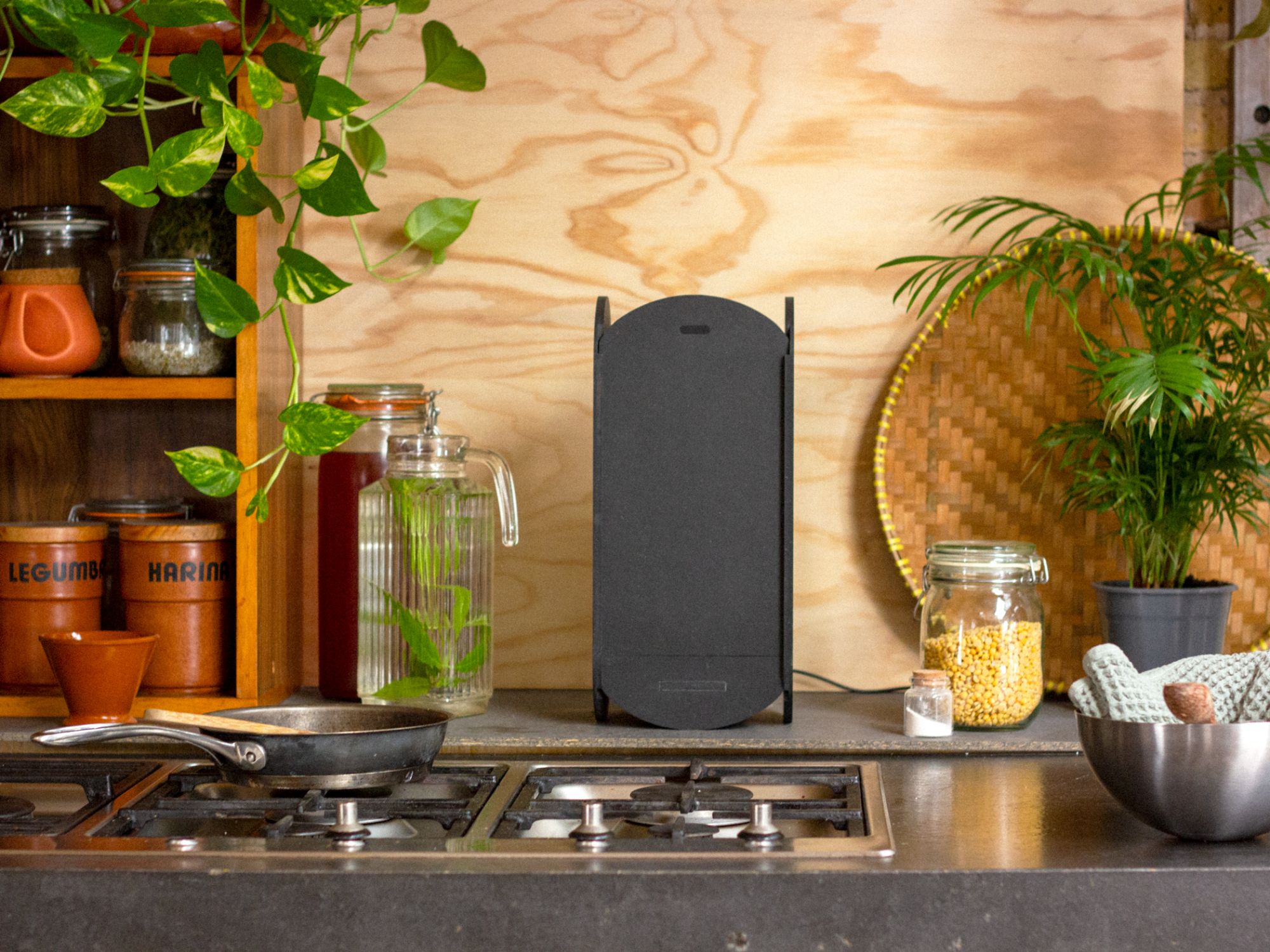 The Domingo Fermenter has been designed to be placed in the kitchen as well as in the living room, or any other inspiring room, be it on a worktop or a coffee table.
Fermentation modes
On the upper part is the interface, through which you can program a fermentation cycle in a simple way. We have developed smart fermentation modes, specially designed for tempeh fermentation but which can be applied to the growth of any microorganism. These modes are easily accessible via the built-in interface and can be expanded as your fermentation practice grows.
The fermenter will allow you to reach the ideal temperature for the growth of your mycelium. For rhizopus, for example, we vary the temperature from 32°C to 27°C over a period of two days, to achieve perfect development. These incubation/fermentation modes can be easily modified/created by connecting the fermenter to a computer via a usb cable, if for example you want to create a reishi mode, which swings between 29°C and 26°C over a period of 6 days.
Optimised air flow
The heating element ensures an adequate temperature and the air is circulated optimally by a fan, making fermentation a success. To open the door, simply slide it upwards and lock it in place with a sliding plate. Inside, the shelves are arranged at regular intervals to ensure good air circulation between the ferments.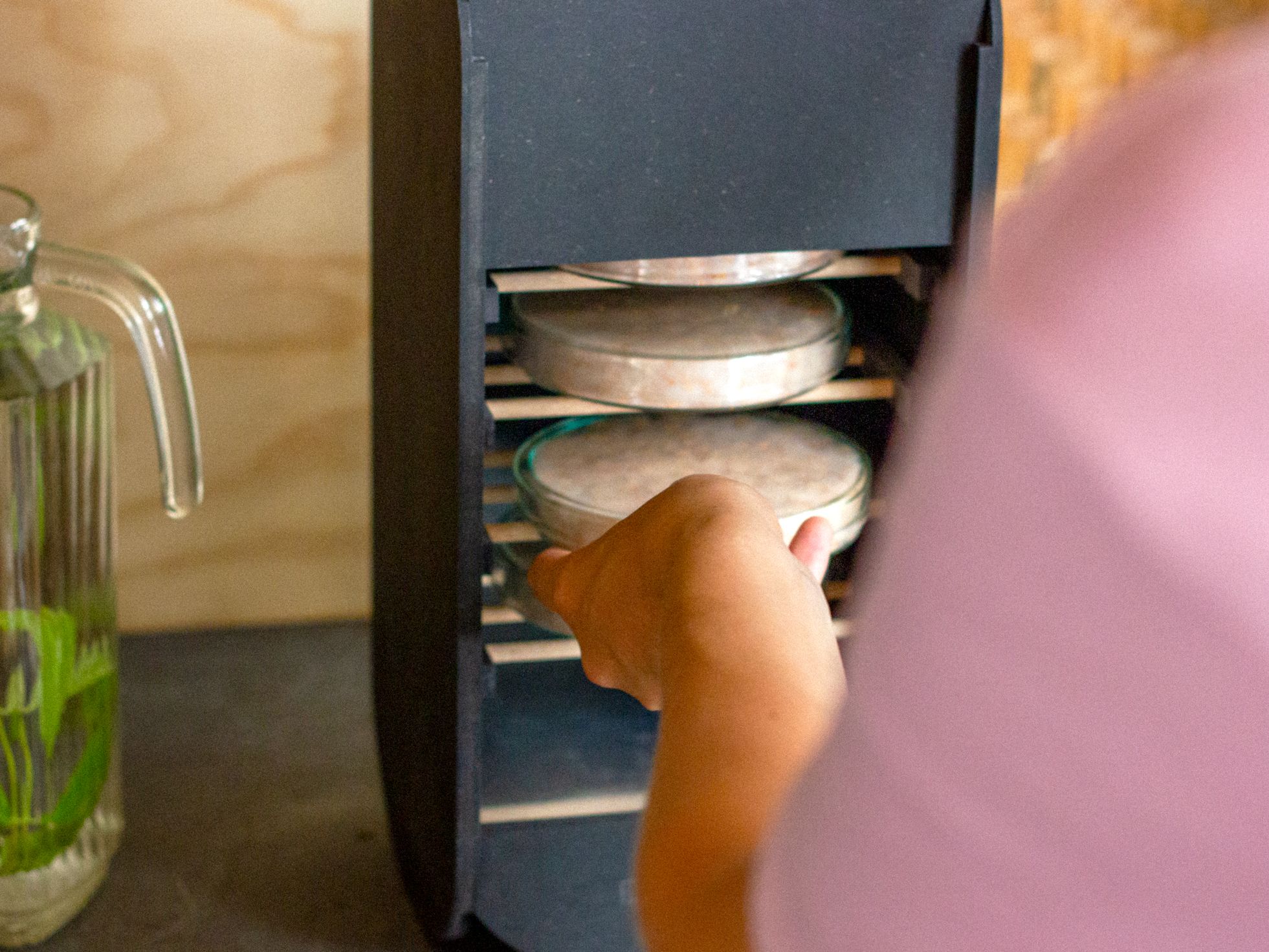 Specifications
| Specification | Value |
| --- | --- |
| Width | 176 mm |
| Depth | 176 mm |
| Height with door closed | 376 mm |
| Height with door open | 600 mm |
| Weight | 2.8 kg |
| Operational voltage | 12 V |
| Power consumption | 12 Wh |
| Max temperature* | 40°C |
* measured in an environment of about 18°C
What is in the box
The pre-assembled Domingo fermenter
Assembled and programmed electronics
A 12V power supply with a European plug
View project
View documentation